About LogoDesignGeek
LogoDesignGeek – Our team of designers have been working for you since 1997.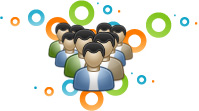 What makes LogoDesignGeek so successful? The answer is simple: our team. Since 1997, we have been able to build one of the most talented in-house design teams in the world and their passion and dedication makes us who we are today – the #1 source for custom logo design & graphic design. We are masters at what we do, and we have had the privilege to help thousands of customers build their brands from the ground up with the help of world class logo designs and various other types of graphic design work.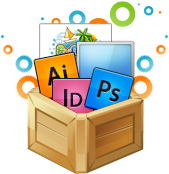 We use some of the best and most updated hardware and software available, and when we combine that with our many years of valuable experience, the results simply speak for themselves. Our customers are the core of our business, and their satisfaction keeps us going.
Over the past few years, we have worked with customers from all over the world, from very small to multi-national. Our philosophy: each customer, whether big or small, should have the opportunity to create an image and a brand for themselves to help grow their business, and LogoDesignGeek is with you every step of the way. When you are successful, we are successful.

Our design process is very simple. Once you've purchased and chosen your design package, we will send you a very simple form to complete in which we ask some details of the project from you, and some of your preferences, etc. Within 2 business days, you will have already received your first design concepts to choose from. And don't forget, with our unlimited revisions, we won't give up until you are 100% satisfied, or your money back!
Now let us help you with YOUR project! Browse through our portfolio, and don't hesitate to contact us if you need any type of information. It will be our pleasure to help!
LogoDesignGeek – Your #1 source for Logo & Graphic Design at affordable prices.