Client Testimonials

"My experience with your company has been exceptional! I was impressed from the first email where you turned my brief answers into many amazing prototypes. They were all so good that it was very hard to select justone. We narrowed them down and your team was very patient with me during the editing process. Our logo turned out just perfect!!! Your team is so creative and talented it shows in their work. I have also had my letterhead, business cards and stationary done by you and it is AMAZING!! Next, we are having our website designed!"
-- Crystal Lent Hunnicutt
HR Partner
IA, Annuity & VUL Admin, Liberty Life Operations, and LCC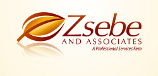 "Thank you very much for all your help. The designs are great and your customer service is top notch. I would recommend Logo Design Geek to anyone interested in logo design."
-- Dylan R. Zsebe

"The Logo Design Geek team were wonderful to work with. I was so surprised to see that the first set of logos that I received were so close to my vision! It was hard to choose one that I liked the best. They were very patient and made all of the changes that I requested. Best of all, they always met the promised timeframe of replying within 48 hours. I would recommend them to anyone looking for a logo to love because I love mine!!"
-- Adrienne Gray

"Outstanding service! Thank you for redesigning our logo into something we love! Your service was timely, precise and professional, and it was helpful to receive many choices, rather than just one. We highly recommend you for anyone in need of logo repair or design."
-- Ken Goldman, Tour Director/Vice President, Pedal Across Wisconsin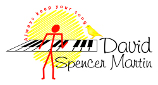 "Thanks for your splendid work on the 2 logos/letterheads/business cards your company put together for me. You patiently made changes to our original ideas until it was just right for us. I will surely recommend and use your skills again."
-- David Martin - David Realty Company - Shreveport, LA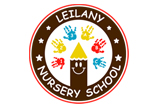 "Logo Design Geek has exceeded my expectations. I am very pleased with my logo, and glad that I chose them. The designer that worked with my project was very professional and always responded promptly. I would definitely recommend them!"
-- Olga Navia, Miami, Florida, USA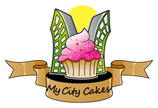 "I have sent Logo Design Geek a design I drew up and they brought my design to life, making it possible to add it on my website and business cards. With their rapid responses and quick services, they provided me an outstanding logo that will be the face of my business, therefore I plan on doing more business with them and highly recommend them to my friends, and business acquaintances."
-- Francisco Turrey III, My City Cakes, Phoenix, Arizona, USA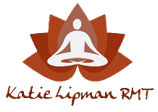 "I am so impressed with the work you guys did for me! I really feel that you took my ideas, needs and preferences, and made them come to life. I was even more impressed at how quickly you were able to get the work done and sent over to me, in formats that I could easily view, open and edit. Furthermore, your customer service skills are impeccable and overall I found you a pleasure to work with. I am thrilled with my logo, business card design and stationary and I have already told everyone I know about you! Keep up the good work!"
-- Katie Lipman, Registered Massage Therapist & Founder, Ontario, Canada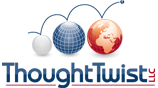 "Based on the stated objective, you succeeded in developing the look and feel that we wanted to convey. You did an excellent job helping to formulate this "brand identity" for the company. My ultimate compliment is to use your service again in the future."
-- Daniel Jacques, Jacques Enterprises, LLC, USA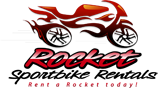 "First time using a logo design company and Logo Design Geek did a great job! With there prompt response to my questions and changes I was happy with the ease it took to do it, great logo creations & choices, and the delivery of everything they promised. I'm very pleased and will definitely use Logo Design Geek in the future if needed."
-- J.T. Topilko, Fleet Manager, Rocket Sportbike Rentals. Edmonton, Alberta, Canada
"I would like to thank you for the incredible job you have done creating my logo, brochure and website. They all look very professional and I am so happy with your services and will recommend you to all my friends and people I know. Thanks again, it has been real pleasure making business with you."
-- Boris Todorov, General Manager, Pro Action Carpet Care, Hamilton, Canada
"Your work has been exactly what we needed when we were out of ideas. Editing proceeded well. We will use you a third time and many more in the future. Thanks"
-- John Hunter, President, QualityReBranding.com, Toronto, Ontario, Canada
"Everything is great with the logo and header. Thank you very much for your help. You made the process very easy. I will highly recommend you guys also use your service again for future projects. The prices are great and the service was excellent."
-- Edward J Morlando, Founder, LeadsAndBids.com, New York, NY, USA
"I just want to share my satisfaction on the development of the logo and all the different options you provide for me to decide. Thank you and I will look it to using you service to automate our logo on our website."
-- Janner H Rizo, Network Admin., Templeton & Company,
LLP, West Palm Beach, FL, USA
"After looking at many options for choosing a logo designer, I was drawn to the professional and creative portfolio designs shown on LogoDesignGeek.com. The price for their service was very affordable, the staff listened to my specific business needs and provided a selection of logo designs that were top notch. Narrowing down my selection to just one was the most difficult part of the process! The turnaround time for all parts of the process (including minor revisions or "tweaks" was very fast too.I am thrilled with the end result and am anxious to use it.I highly recommend LogoDesignGeek.com for an exceptional quality service."
-- Nutrition Reality